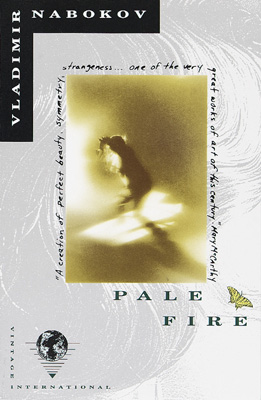 Pale Fire
Vladimir Nabokov
Vintage International, New York, 1962
10679723420
315p.
This book is written as a poem and commentary. The poem's author, John Shade, is neighbours with Charles Kinbote, a rather eccentric academic man from somewhere in Eastern Europe. It is Kinbote who writes the whacky commentary.
I love the wry humour of the author. The character Charlie Kinbote is highly entertaining and I never knew where he was going with it (his commentary on the poem) next.
The randomness of this book is engaging.
Link to journal at bookcrossing